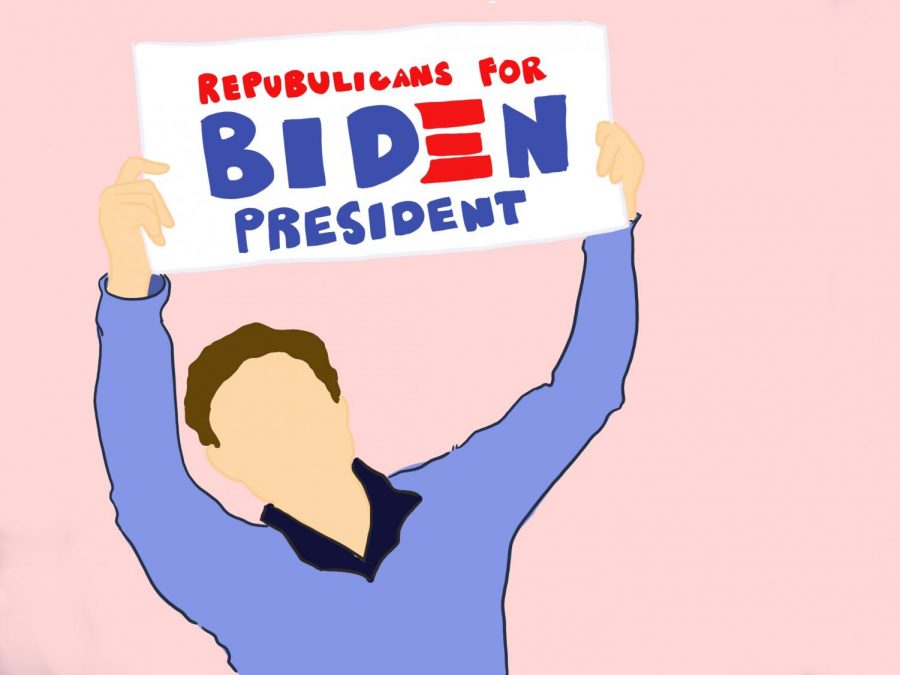 Sophia Novelo
As it is now Nov. 3, it is becoming even more crucial for people to begin casting their ballots in for the 2020 election. Most people know ahead of time who they are going to select on their ballot as president, and their selection usually ties in with their political party. However, this year is looking a little different for the Republican side, as many have made the decision not to stand by Republican incumbent Donald Trump.
"I think the reason behind so many Republicans giving their vote to Biden is because they are finally seeing how much Donald Trump has 'corrupted' the country. They might have realized how Trump is trying to establish a dictatorship over the people of the U.S. I personally do not think that anyone whether they are republican or democratic, wants to have a 'divine rights' leader, which is what Donald Trump is trying to be," Nina Chambers (12) said.
Many Republicans have taken to sharing their stories on a Youtube channel called Republican Voters Against Trump. It started in May of this year and describes itself as a coalition of Republicans, former Republicans, and conservatives that aim to promote the importance of the 2020 election and why Republicans are dissatisfied with the Donald Trump administration.
The people that have shared their stories on the YouTube channel have declared that despite holding conservative values, their vote is going to Democratic candidate and former vice president Joe Biden. Some have argued that the election is no longer about nominating a democrat or republican, but rather making a choice between someone who is trustworthy and someone that is not.
"The year 2020 has been quite monumental. It has proved to many U.S. citizens that our president, Donald Trump, might not be fit for the role. After the way he handled the COVID-19 pandemic by making xenophobic remarks and presenting an ignorant attitude, it is understandable why so many Republicans are no longer on his side," Madison Monroe (12) said.
The Lincoln Project, a republican political-action committee formed by Republicans and former Republicans have banded together to bring awareness to Trump's actions and hold him accountable. They paid for 25 different billboards in 15 North Carolina counties that are aimed at reminding people of Trump's past comments about the military as well as his lack of leadership during the COVID-19 pandemic.
The Lincoln Project has also created multiple ads against the president, marking it the first time ever a republican organization is trying to turn voters away from a republican candidate. The ads also make it a point to endorse Joe Biden.
"Another reason besides the pandemic may be the hypocritical action of electing a new Supreme Court justice when the election is so close. When Obama was president in 2016, Republicans shunned him for attempting to pick a new justice. However, this year, many were more than willing to support Donald Trump's elected judge Amy Coney Barrett. This might make some Republicans question Trump and his supporters, as they seem to have a bias towards their own party rather than playing fair," Monroe said.
Republican Voters Against Trump and The Lincoln Project have websites where people can get involved, share their stories, and learn more.