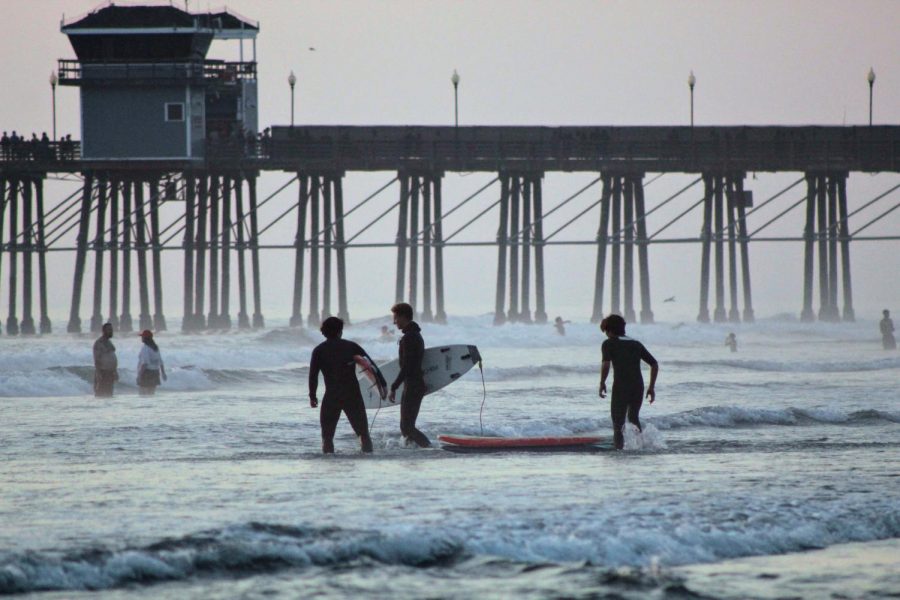 Katelyn Mandell
Although many indoor activities are unavailable, nature is wide open for everyone. Fishing, horseback riding, biking, and surfing are activities we can enjoy safely even in the midst of a global pandemic.
"Since COVID-19 has given us limited options for recreational activities, my family and I have been fishing quite a bit. It's a nice way to relax and forget about your worries," Carly Childress (11) said.
Fishing reduces stress and provides a good cardio workout. By following California fishing regulations and purchasing a license or permit when necessary, you can fish at the local lagoons, lakes, and beaches. Stop at your local tackle shop if you find yourself needing advice about the best places to go and what equipment to use. Anyone can enjoy fishing as they explore nature and exercise their minds and bodies.
Horseback riding is another great activity.
"Horseback riding does indeed get kids off the couch and out into nature, and it can be enjoyed alone or in groups. And, when the whole family gets involved, the time spent together with horses can enhance the bond among family members," a writer on horseandrider.com said.
Many riding schools are open and are prepared to keep everyone safe. Whether you want to go on a casual trail ride or take lessons to learn a sport like barrel racing, horseback riding is a great workout and can even improve your mental health. Studies show horseback riding helps improve problem solving skills and develop core strength. Even first-time riders can enjoy this activity as they spend time outside with their human and equine friends.
Biking is a great aerobic exercise and fun activity to do, whether you want to take your beach cruiser to the coast or take your mountain bike to the desert.
"I love biking personally because I get to be outdoors, you get disconnected from the world and forget all your worries and problems," Makena Kellerman (11) said.
Many local trails are available and you don't need much gear to bike. A helmet, a bike and some practical shoes will do. Additionally, you'll enjoy spending time with your friends or family safely, since you can easily social distance.
Surfing is another fantastic activity. It's a strenuous workout, and improves your well-being. You'll improve your balance, strengthen your whole body, and clear your mind. You just need a board, leash and a wetsuit for cooler water. Surf shops offer reasonably priced used boards and employees can recommend where to go. Since a good surf session depends on the conditions in the area, check a website such as surfline.com to see the forecast. Through this activity, everyone can enjoy the waves and safely connect with others.
Overall, fishing, horseback riding, biking and surfing are all beneficial activities we can participate in during these unprecedented times. By heading outside, we can improve our health and spend time safely with the people we love.