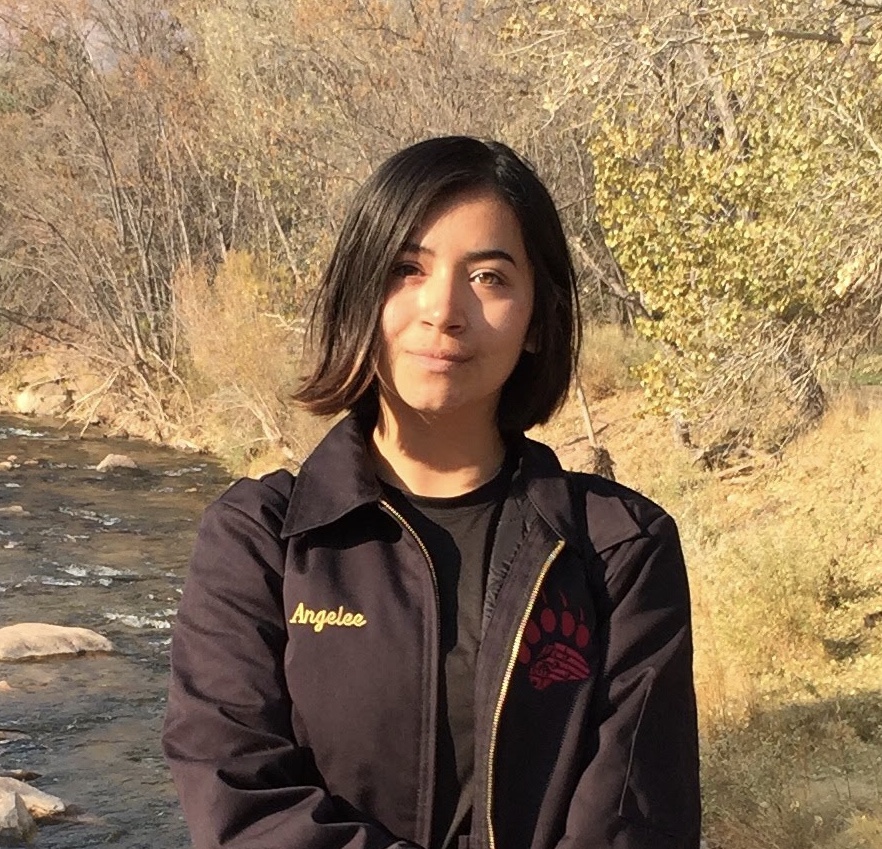 Nicole Rodriguez
From her community on campus to her community in San Marcos, Angelee Castro has dedicated numerous hours into impacting the lives around her. With humility as a strong suit, Castro does not allow her achievements to prevent her from finding new ways to improve herself and her peers.
   "Being a drum captain in our band taught me a lot of life lessons from drawing out the potential of others to damage control and everything in between. I've always pushed myself to take on more involvement in our community whether that be in service by helping at the city library or at the local food drives. Being a part of the national honor society and CSF held me accountable for that and further enriched that goal along with leadership positions," Castro said.
   Her good deeds do not end with her high school career as Castro intends to join the coast guard to serve as an officer before working for either the government in the environmental protection agency or with a private company for research study. She will begin her studies of environmental science at Palomar and then transfer to a UC to complete her degree. Her interests were sparked in middle school when she was given the opportunity to meet a world renowned oceanographer.
  "I'm inspired by the famous oceanographer Walter Munk, a man I met in 8th grade on a visit to the Scripps Aquarium. A man who spent just over 100 years of his life dedicating himself to research that has helped win wars through the calculated predictions of tides," Castro said.
   Inside the classroom, Castro is just as admirable as she leads by example and encourages everyone to take advantage of their education as much as possible.
   "I participate a lot in class because I have a lot of respect for our teachers and the time they put into the lessons. I may not always be right but at least I'm showing them that I care about the effort they put in too. Mutual respect is key. Don't take your time in class for granted, it's free school and passing your classes will get you a whole lot farther when it starts to cost something," Castro said.