Mercedes goes green to make the planet clean
   Appreciative, brave, and compassionate describes Mercedes Howarth, who is soon going to start a new chapter in her life. After moving from New Jersey to San Marcos, Howarth has grown to love the sunny and cheerful memories she has made in San Marcos which is why she will be attending Palomar College this fall. 
   "I thought I was going to go back to New Jersey after high school but now I never want to leave California. My old school was not diverse; it was 98% white and getting to attend Mission Hills whose student body is so diverse opened my eyes to how big the world was. Back in New Jersey the town I lived in made me feel stuck because the people believe the town was the whole world," Howarth (12) said
   While living in California, Howarth was inspired by the eco-friendly and green approach she's witnessed in California which is why she will be majoring in Environmental Sciences.  Howarth plans to work in a lab and develop technology to help break down plastic and clean the planet.
   "My parents went through a lot to get us where we are. My dad was raised in a barn in rural Connecticut and my mom was raised in a bad part of town where she lived in a small house with 6 other siblings so I am proud to have such hardworking parents. My mother could be a product of her upbringing but she chose to break the pattern,"  Howarth (12) said
   Color Guard had never performed in a pep rally before; the first time was when Howarth was in 11th grade and she was happy to be a part of it. She is always seeing the positive of a situation because what matters to her is the experience. 
   "I came to this school in 10th grade. There's no reason to be afraid because everyone is so welcoming. It is so easy to fit in there. I do feel like there are no cliques or hierarchy of popularity. So be authentic because you will find people that like you," Howarth (12) said.
About the Writer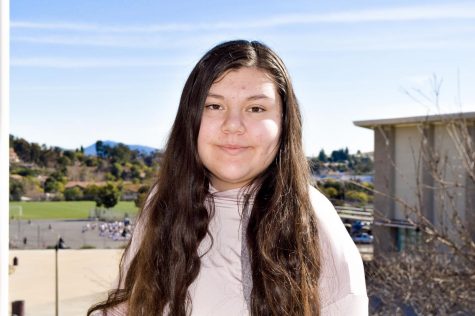 Valeria Najera, News Editor
Valeria Najera is the News Editor for this year. Has been with the Silvertip for three years and now she is a senior at Mission Hills High School. Although...