Lisa mixes lab and law in a radical reaction
     As a leader at Mission Hills and in San Marcos, Lisa Nguyen tackles life with enthusiasm and pours herself into everything she does.
"
She was a gift in my Lang class, and I know she'll be the same for her professors in college,"
— Mrs. Markgraf
   "One of my favorite organizations within the community was the San Marcos Youth Ambassadors. It was very fun to get involved and you build great connections with people in your community. As for clubs, I Am AP is an amazing academic community and very supportive and inclusive," Nguyen said.
  Whether she's unlocking the secrets of chemical bonds as an AP tutor or bonding with students overseas, serving others comes naturally to Nguyen.
   "I spent a summer abroad in Vietnam where I volunteered as an English tutor. It was amazing to have that privilege- and it goes to show you that you don't just learn in a classroom, you're a Grizzly everywhere you go," Nguyen said.
   Nguyen's commitment to her education and willingness to help others on their unique academic paths doesn't go unnoticed by Grizzly faculty. 
   "Lisa has constantly shown me that she is willing to put in the hard work and effort required to excel in the classroom. She's committed herself to progress and success, and what's more, she's done the same for her peers. I am so proud of the commitment she's made to guiding others through difficult classes in I Am AP, and I feel that our program has benefited because of her. She was a gift in my Lang class, and I know she'll be the same for her professors in college," Mrs. Markgraf said.
   Nguyen will be attending the University of California San Diego (UCSD) on a full ride to study chemistry. She plans to blend two of her passions, science and law, and pursue a career in forensics or medical law.
   "I would advise underclassmen to really make the most out of these four years- do something you never thought you would do, really explore yourself! I think everyone graduates high school with one regret but that's okay, we're supposed to mess up and learn from it," Nguyen said.
About the Contributor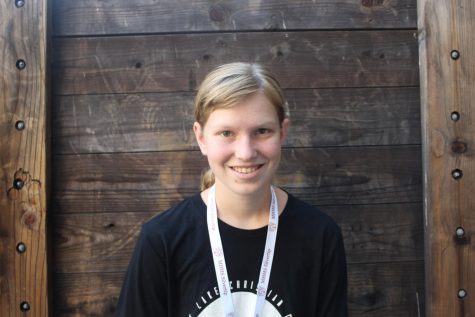 Hannah Larson, Grizzly Den Editor
Hannah Larson is the Grizzly Den Editor and is excited to bring awareness to community events happening in San Marcos. Hannah is going into her fourth...