Recent Releases: 2/28/20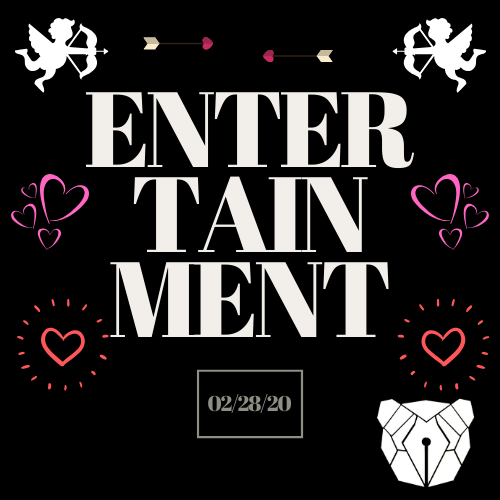 Gorillaz "Désolé": 2/27
As part of the virtual band Gorillaz's new project "Song Machine." "Désolé" features Malian singer-songwriter Fatoumata Diawara. The song was produced by both Diawara and Damon Albarn, the founder of Gorillaz. After the release of "Momentary Bliss" featuring Slowthai and Slaves, fans were anxious to hear what else was in store for "Song Machine." The release of the next "Song Machine" song and who will be featured on it is currently unknown.
Beneath the Massacre "Fearmonger": 2/28
Canadian death metal band "Beneath the Massacre" will be releasing their fourth studio album "Fearmonger" 2/28. After the release of their 2012 studio album "Incongruous," the band went silent until January 10th when they announced the release of their single "Rise of the Fearmonger."
CSUSM "Dream Hou$e": 2/26-2/29
CSUSM and Tuyo Theaters are debuting Eliana Pipes' play "Dream Hou$e," directed by Maria Patrice Amon. The play stars two Latinx sisters who are selling their family home on an HGTV-style show. Soon the sisters slip away from the camera and are faced with turmoil as one sister delves through the family's past and the other does whatever it takes to ensure their future. Tickets range from $5-$10 and are available at the door and on their website here.
Atypical season four: 2/25
Atypical is a Netflix series about a boy on the Autism spectrum decides to get a girlfriend, he struggles to gain more independence and sets his family on a path of self-discovery. When the third season was released Nov. first, 2019, fans were unsure of where the series would go, but on 2/25 Netflix announced that the fourth and final season will premiere Oct. 20th, 2020.  Starring Gilchrist; Jennifer Jason Leigh; Micheal Rapaport; Brigette Lundy-Paine; Nik Dodani; Jenna Boyd; Amy Okuda; Graham Rogers; and Fivel Stewart; among others.