Kamryn Kinsey is "hooked" on field hockey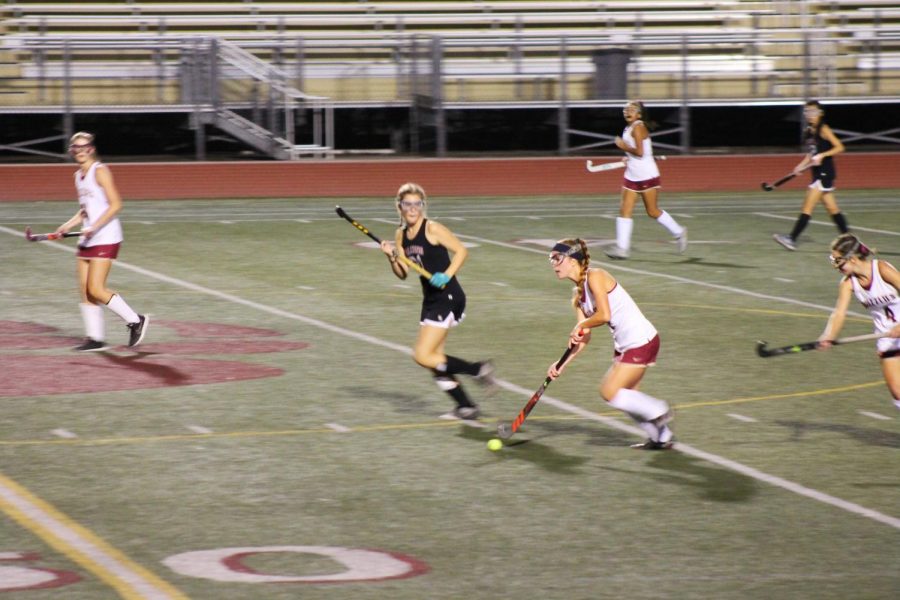 Kamryn Kinsey (10) started playing field hockey last year as a freshman on junior varsity. This year, she continued as one of the two sophomores on varsity, grateful that field hockey gave her a warm welcome to Mission Hills High School and a chance to meet new people and try new things as an incoming ninth grader. 
   "I was new to this school and I wanted to try something other than track because I had been doing it for so long. One of my new friends introduced me to field hockey and things just kind of grew from there," Kinsey said. 
   Because of the stamina she had built over her years in track and field, Kinsey naturally thrived in her mid position on the team. Her speed and awareness throughout the game allowed her to be a valuable "midie". 
   "I play mid because it requires endurance and awareness. I like to have more movement around the field, and playing this position allows me to do so," Kinsey said. 
   After only her first season playing, Kinsey was asked to play on varsity during their CIFs as a freshman. 
   "Coach told me that I had the right attitude and skills to be put on varsity my freshman year for CIFs. I was shocked and excited to play with the higher level girls," Kinsey said. 
   Although playing on varsity as a freshman gave her some experience, Kinsey finds herself in a completely different environment this year. Her short-time pull up to varsity last year was nothing like the whole season spent on varsity this year. 
   "Freshman year was a way different experience: this year there were new girls, new skills to learn, and way more improvement compared to the beginning JV experience," said Kinsey. 
   With her newly found love for field hockey and her teammates, Kinsey sees herself continuing the sport throughout all four years of high school. She looks forward to her next season and the improvements she plans to make. 
   "I'm definitely going to continue field hockey all throughout high school. Not only do I love it, but I love my team and want to be there for them next year when our seniors are gone," Kinsey said.
About the Writer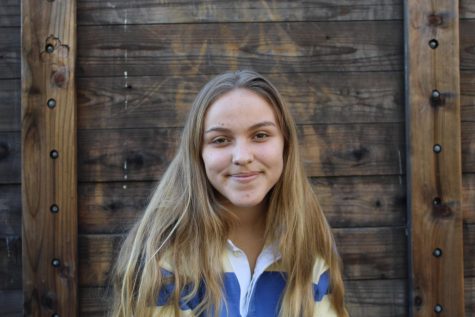 Bri Hernandez, Sports Editor
Bri Hernandez is a sophomore and this year's Sports Editor. She intends on writing for and managing sports, but would also love to write for entertainment...