Gavin Thomson rides the waves into his professional career
With inspiration from role models near and far, Gavin Thomson is on his way to becoming a professional surfer.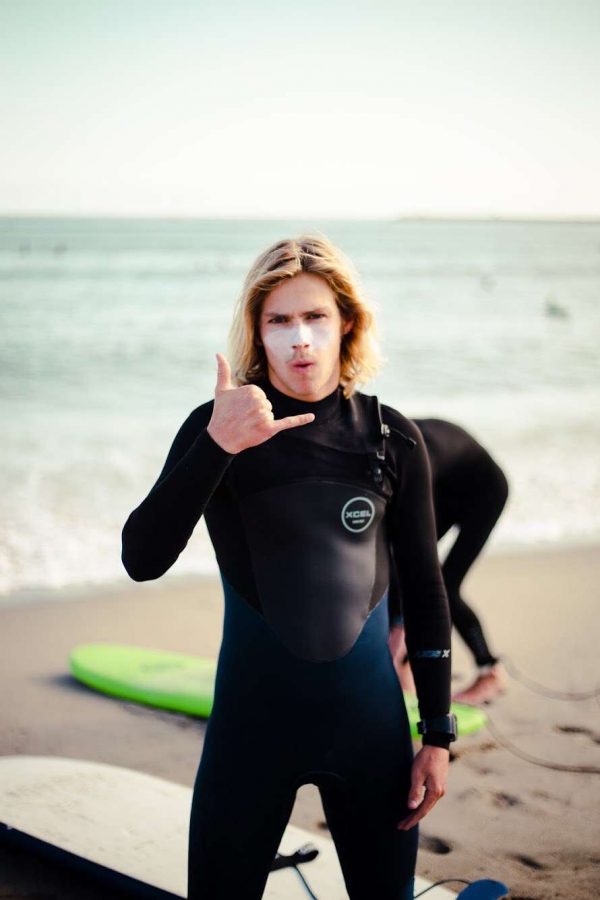 Walking down to the shore with a board by his side gets him zoned in. While paddling, he looks out into the never-ending body of water; he feels the rush. In the distance, he is able to see the wave starting to form and knows it is the one. With the sun shining down on his bright blond hair and the cold salty water splashing on his face, Gavin Thomson (12), gets up on his board and begins to shred.  

    "The ocean has a special place in my heart because my family would always take me there when I was little. It was always a special day when my family took my siblings and I to the beach.

"

When I was about 6, I noticed a group of people were standing on something in the water, so I asked my dad what it was and he told me that the people were surfing. I thought it was the coolest thing I had ever seen, so I really wanted to learn."

— Gavin Thomson

," Thomson said.

  To help him be the surfer he is today, Thomson spent countless dawns accompanied by friends with far superior skills to teach him the rifts of rough waters.

   "The greatest influence in my surfing career is my great friend, Steven Knox. He would always hear me talk about how I really wanted to learn how to surf, so one day he decided to take me to the beach and teach me. He was there with me from the start, which really gave me a lot more confidence than I thought I had in me. After a while, I got to know Steven's friends because they would always go surfing with him. I still surf with most of his friends to this day, and now they are my good friends. If it wasn't for Steven taking me under his wing, I don't think I would be the surfer I am today," Thomson said.   

    Thomson's main goal is to become a well-known surfer. In order to do so, Thomson decided to join the San Marcos High Surf Team to compete in tournaments against other great surfers in the county; he believes it is a step in the right direction for his career. 

   "I really want to improve how I surf so I look up to Mason Ho because every time he gets on his board, I know something crazy is about to happen. Watching him helps me grow constantly because he is the person I want to become. His work ethic is crazy and I want to be either at that level or even exceed it," Thomson said.
About the Writer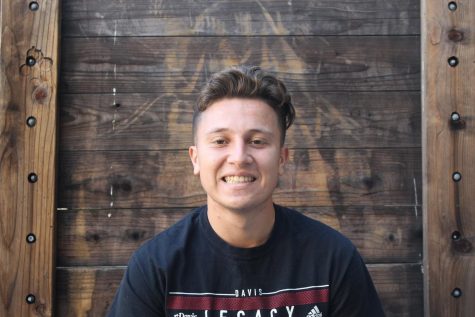 Ethan Ibarra, Staff Writer
Ethan Ibarra is a senior at Mission Hills High School who has lived in San Marcos his entire life. As an athlete himself, Ethan is interested in covering...