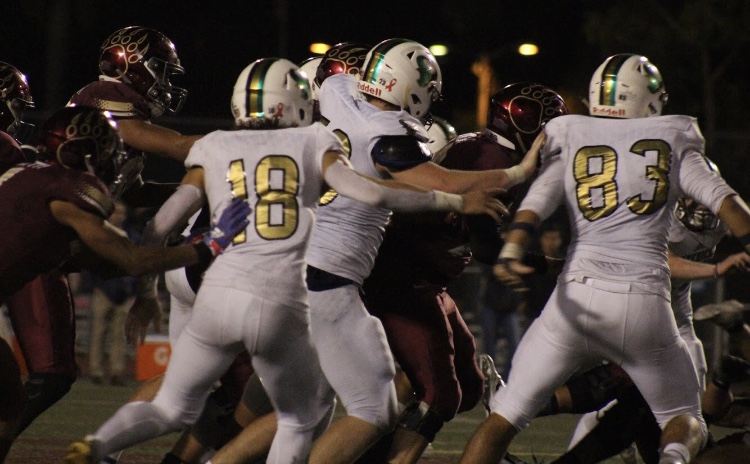 Autumn Leader
Football:
Friday (11/15), the team played their first playoff game of the season against La Costa Canyon right here at Mission Hills High School. The won 35-10 and will be playing against Lincoln High School this Friday (11/22). Good luck Grizzlies!
Marching Band: 
The band performed in Utah for the first time ever against multiple other schools. They scored a 73.275, placing 20th out of 33. Their next performance will be in the San Marcos Holiday Parade in December.
Cross Country: 
The team has competed at La Costa Valley for Avocado West (11/8) and at Kit Carson on Saturday (11/16).  Their next competition will be at Morley Field (11/26).