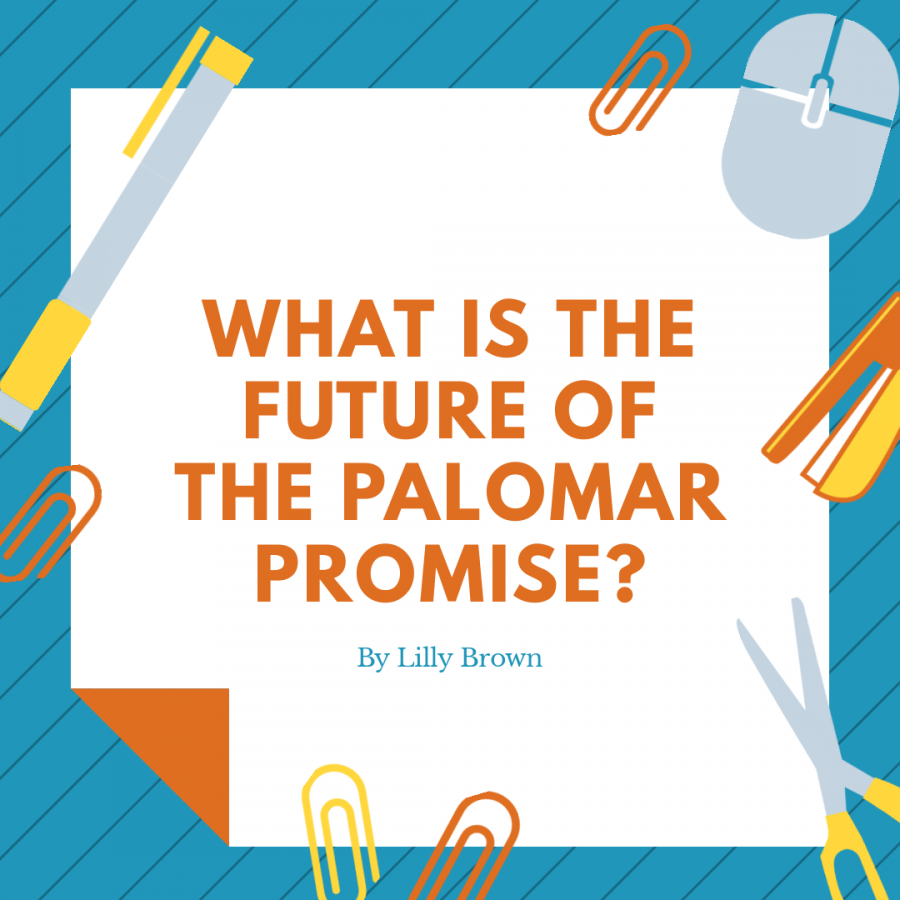 Earning the grades, applying to college and getting accepted is one thing, but paying for it is another. Many students struggle to find a way to pay for their college tuition, textbooks and housing. Therefore, the Palomar Promise for Palomar Community College is a great deal for the San Marcos Unified School District (SMUSD), offering one year of free enrollment, textbook support and access to specialized counseling and academic support devices. Additionally, the Palomar Promise Plus pays up to $1200 for two semesters to students who meet the criteria in their first semester of going to Palomar. As part of the Palomar Promise program, all first-year students have to take the First-Year Experience (FYE) program to receive financial support from Palomar College.
  To begin with, the Palomar Promise—also known as the San Marcos Promise—has been in effect only since 2017; this program is for students within the San Marcos School District looking to go to college. Next year, however, will be the first without the Palomar Promise Plus. The class of 2019 will be the last to be able to apply for this finance-friendly scholarship. Even though the Plus part will be ending, the core section of the program will remain in place for future classes to utilize. Yet, many questions arise: why is the Palomar Promise Plus ending? Why this year? Will it ever come back?
  The Promise Plus is concluding to provide more funding for other programs within the college and to provide an opportunity for new programs to become available. The purpose of this is to ensure that the students who are enrolled through the Promise are exposed to more materials and resources as well as further exposure to a variety of careers. Though the program is very new and already changing, it may ultimately improve for the better. More exposure means more opportunities which can lead to a greater chance for success, the fundamental goal the San Marcos School District strives to meet with all of their students.
  Will the Palomar Promise Plus ever come back into place? As of right now, no. To become part of the Palomar Promise now, there are a few steps one needs to take; to apply for admission, first go to Palomar.edu, then apply for "First Year Experience." They take students first come first serve, but one must apply by March 1. Once accepted, one must submit their official high school transcript by July 1, then complete the orientation online. Finally, make the education plan with one of the Palomar College school counselors.
  If college seems like it might not be an option for you, make sure to apply for the Palomar Promise and have a chance to open so many doors for your future. Have fun and keep learning Grizzlies!